Karoun Dairy
Karoun Cheese

Braided String Cheese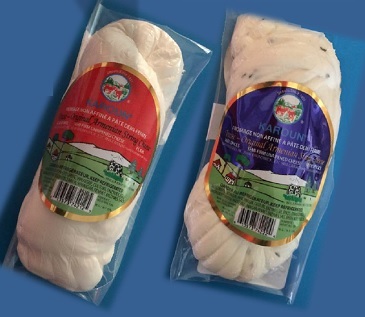 Original Armenian String Cheeses
Original Armenian String Cheese

The natural, handmade original Armenian String Cheese is a delicious and exotic ethnic

delicacy,

flavored with black nigella seeds, which give it a rich subtle

taste.

This natural handmade Mediterranean cheese is called Majdouleh or Majdouli by Middle Eastern people.

Vacuum Pack – 8 oz KOSHER

Plain Natural Flavor Braided String Cheese

It is the original Armenian string cheese without the nigella seeds.

Vacuum Pack – 8 oz KOSHER
Our handcrafted braided Armenian String Cheeses are produced in a HACCP certified facility which ensures constant cheese quality and safety.

Braided String Cheese with Natural Hickory Smoke




Natural hickory smoked for an exquisite flavor.

Vacuum Pack – 8 oz KOSHER
String Cheese Marinated with Olive Oil and Herbs
KAROUN handcrafted string cheese is also offered marinated with olive oil, parsley, garlic and herbs.

Vacuum Pack – 8 oz KOSHER


Our marinated cheese bring spices, herbs and cheese together in one product.

They are the ultimate in convenience cooking.

Untangle few braids of our marinated string cheese into some eggs and you have

a gourmet omelet.

It a must for all social gatherings.

Our handcrafted braided string cheeses are made with part skim milk for great taste and less fat.
They are sold under KAROUN and TELBANEER brands.
Copyright © KAROUN DAIRIES INC. 2011-2017 All Rights Reserved 4AB Consulting